Exchange student
Important Practicalities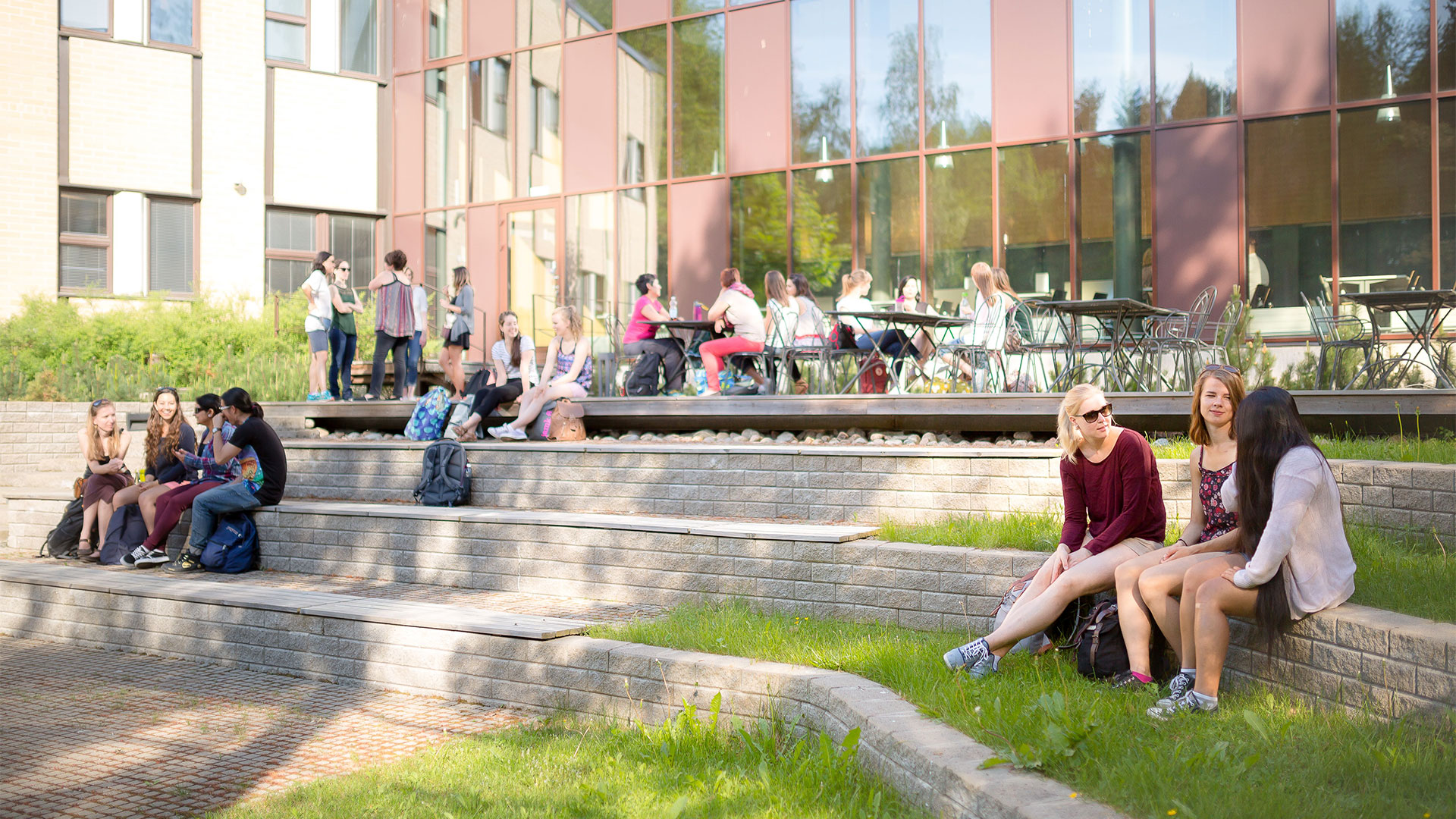 Insurance coverage
Remember to take care of your insurance coverage for the whole period of stay before arriving in Finland. Please keep in mind that the insurance should also cover free time. The accident insurances of Jamk cover only degree students. You can turn to your own insurance company for more information and enquiries about your insurance options.
Insurance options
One option for insurance is The Student Insurance Program (SIP). SIP is a special insurance package that covers people staying abroad on a temporary basis. SIP insures medical costs, travel assistance, legal assistance, luggage, personal belongings, civil liability, etc. 
Please keep in mind that SIP coverage is not available for all countries. You can also take insurance from an insurance company in your home country.
Check further information, requirements and options for insurance on the Finnish Immigration Service's website.
Health insurance
Citizens of the EU/EEA countries
Citizens of the EU and EEA countries are entitled to the same public health services as Finnish citizens, if they are covered by health insurance in their own country. In order to access the public health services in Finland, you must have the European Health Insurance Card (EHIC). Cards are issued by the national health insurance provider of each country. Further information is available through the link below and at the social insurance offices in your home country/city.
Citizens of non-EU/EEA countries
Citizens of non-EU/EEA countries are not covered by the Finnish national health insurance. For non-EU/EEA citizens health insurance is a mandatory requirement for obtaining a residence permit for studies lasting over three months. You must attach a certificate of insurance in your application for residence permit. Further information about the health insurance for non-EU and non-EEA citizens can be found on the Finnish Immigration Service website.
Using health services in Finland
While on exchange at Jamk, incoming exchange students can use either public or private sector health care services. EU/EEA citizens may use the public health services with the EHIC card like local residents. All exchange students can also use the private sector services with private health insurance.
Double degree students may use the student health services (FSHS), since they are pursuing a degree at Jamk. Read more through the Student health services (FSHS) link below.
Health services in Jyväskylä is covered in the orientation for incoming exchange students.
Meanwhile, you can also read about seeking treatment and using health services as a foreigner in Finland on the EU-healthcare.fi website.
Visa, residence permit and right of residence
Depending on where you are coming from to Finland, check what kind of permits you may need for entering the country and what you should do after arriving in the country.
Students with European/Nordic Citizenship
Before arriving in Finland
Students from the EU member states, Iceland, Liechtenstein, Norway and Switzerland do not need a residence permit to come to Finland. However, make sure you have a valid identity card or passport that covers your whole stay.
After arriving in Finland
When you stay in Finland for more than three months, you must register your right of residence. However, the calculation for the three-month residence restarts, if you travel outside the borders during your exchange.
EU citizens can register their right of residence at any one of the service points of the Finnish Immigration Service (appointment needed, fees apply). Please check further information, service points and fees at the Finnish Immigration Service website.
Nordic citizens can register their residence at the Digital and Population Data Services Agency in Jyväskylä.
After arrival, students also need to apply for a Finnish Personal Identity Code, when the stay in Finland lasts for 3 months or longer. Staff from the Digital and Population Data Services Agency come on campus after the orientation for incoming exchange students. Students can then fill in and submit their application for the code. Passport/ID card and study certificate from Jamk are needed when submitting the application. If students miss the opportunity on campus, they need to visit the Digital and Population Data Services Agency in Jyväskylä to submit their application. Afterwards, make sure your identity code is registered in the student management system at Jamk.
Students with non-EU/EEA Citizenship
Before arriving in Finland
When studies in Finland last for more than three months: 
apply for a residence permit from the nearest Finnish consulate or embassy. This must be done in good time before leaving for Finland. Students should ask in the same application to be registered in the Finnish Population Information System. This allows them to receive their Finnish Personal Identity Code with the permit.
When studies in Finland last less than three months: 
apply for a visa instead.
After arriving in Finland
If you have applied for the Finnish Personal Identity Code in connection with your residence permit, come over to the International Services' office to present your code. It will be registered in the student management system.
If you do not have the identity code in your permit, make sure to apply for it on campus after the orientation. Alternatively, you can book an appointment at the Digital and Population Data Services Agency in Jyväskylä. After you have received your code, come show it to International Services for entering into the student management system.
Accommodation for exchange students
There are many options for housing in Jyväskylä. For exchange students who study at Jamk a full semester or two, the most economical option is KOAS student housing.
Housing options for much shorter periods than a full semester and more central locations are listed under the heading "Other agencies and short-term accommodation".
Accommodation at KOAS
A certain quota of accommodation from student housing KOAS (Central Finland Student Housing Foundation) is reserved for Jamk's exchange students. You may apply for this student-priced accommodation at KOAS, but unfortunately it cannot be guaranteed for everyone.
The housing is basic, but relatively inexpensive compared to the private market. The rent includes electricity, water and laundry. Normally students have their own room, with a shared kitchen and bathroom. KOAS accepts applications from incoming exchange students only after the students have received the official acceptance from Jamk. Therefore, please do not apply in advance.
Note that KOAS rents apartments for exchange students only for a full semester (5 months) or academic year (10 months). This means from the beginning of August/January until the end of December/May. The rent is always paid for full months according to the tenant's agreement between KOAS and the student. Moving in later or moving out before the end of the lease does not exempt you from paying full rent. Please note that Jamk is not a third party in the agreement.
More information about the conditions and terms of lease and application form can be found on the KOAS website.
Accommodation in Saarijärvi for agriculture students
Agriculture studies at Jamk are arranged at the Institute of Bioeconomy in Saarijärvi. Saarijärvi is located about 60 km away from Jyväskylä. Exchange students who come to study agriculture do not apply for KOAS accommodation. Instead, they will live in Saarijärvi in arranged rental apartments (Jamk makes the arrangements).
The apartments in Saarijärvi are about 6 km from the campus, which is easily reached by bus, bike or car pool. 
Other agencies and short-term accommodation
There are also other agencies for rental apartments that you can contact. Consider them especially if you need housing for a much shorter period than a full semester. Check these options also if you are not able to get accommodation from KOAS. Or simply, if you prefer more centrally located and higher quality furnished apartments. Please note that prices in the private market may be higher than at KOAS.
Note about the JYY's Apartment Forum: the Student Union of the University of Jyväskylä (JYY) hosts a website with ads for apartments to lease. The English side may have fewer ads, so check also the Finnish ads and use e.g. google translate, if needed. You can also leave your own ad on the Apartment Needed bulletin board. Please read the admin's instructions on the site carefully to avoid any misunderstandings. Take good notice of the admin's instructions about fraudulent ads as well.
Note about the Sijoitusasunnot.com Group Oy: the site is currently available only in Finnish, but the company offers furnished apartments for exchange students. Please ask more by contacting the customer service by email: asiakaspalvelu(at)sijoitusasunnot.com.
Cost of living in Finland
Living costs in Finland are close to Western European average. Students must make sure that their income covers the basic living costs for the entire time spent studying in Finland.
Students must be prepared to pay for accommodation, food, travel, study materials, insurances, health care, leisure activities and other costs of living.
Average monthly living costs for students are estimated to be between 750 and 1200 euros, depending on the student's individual needs and habits.
Example of costs
Housing: (student accommodation) 270-500 euros/month
Food: Lunch approx. 2,95 €/meal at the student cafeteria (with Student Union student card or meal subsidy card). Altogether roughly 300 euros/month.
Bus tickets: A single ticket bought in the bus costs about 3 euros. Students can also acquire student priced travel cards, currently 38 euros/month.
Leisure and miscellaneous expenses: 100-300 euros
Income requirement for non-EU/EEA residents
Students from non-EU/EEA countries must prove their sufficient income as a part of the residence permit application. The Finnish Immigration Service has determined that a student must have at least 560 euros/month (6 720 euros/year) at their disposal.
More information on the income requirement can be found on the Finnish Immigration Service website.
Student discounts
With a valid student card students may receive discounts in student restaurants, public transport, leisure activities, services and in certain shops. By paying the membership fee of our Student Union JAMKO you may also enjoy the benefits of the student card.
Further information on the membership and benefits is available on the JAMKO website.
How to Apply for Exchange at Jamk?
Interested in applying for exchange at Jamk? Head on to reading more about how and when to apply!