Researching, developing and learning at RehaLab
Continuously developing RehaLab is a research, development and learning environment with modern rehabilitation technology located at Jamk's Lutakko Campus, Piippukatu 2 (room D404).
We utilise digital technology and artificial intelligence in educating rehabilitation professionals.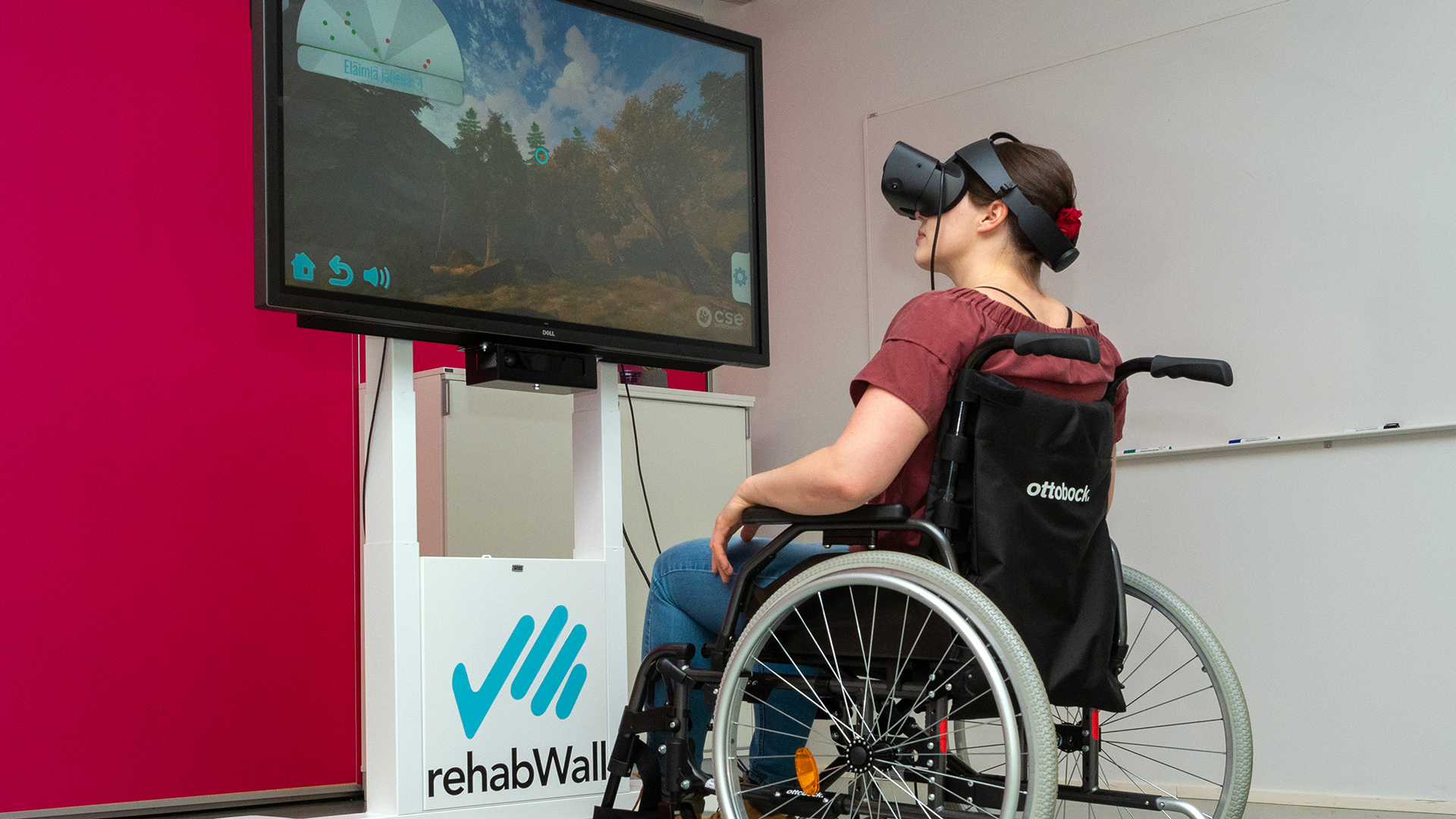 Towards modern rehabilitation!
We have a good variety of systems and applications to support and measure rehabilitation which we utilise as a part of education and research and development activities, as well as innovation and partnerships.​ Please find some examples of our modern rehabilitation technology.
Are you interested in RehaLab? Contact us for more information
Please fill in the contact form below. We will be in touch with you as soon as possible.