Researching, developing and learning at RehaLab
Continuously developing RehaLab is a research, development and learning environment with modern rehabilitation technology located at Jamk's Lutakko Campus, Piippukatu 2 (room D404).
We utilise digital technology and artificial intelligence in educating rehabilitation professionals.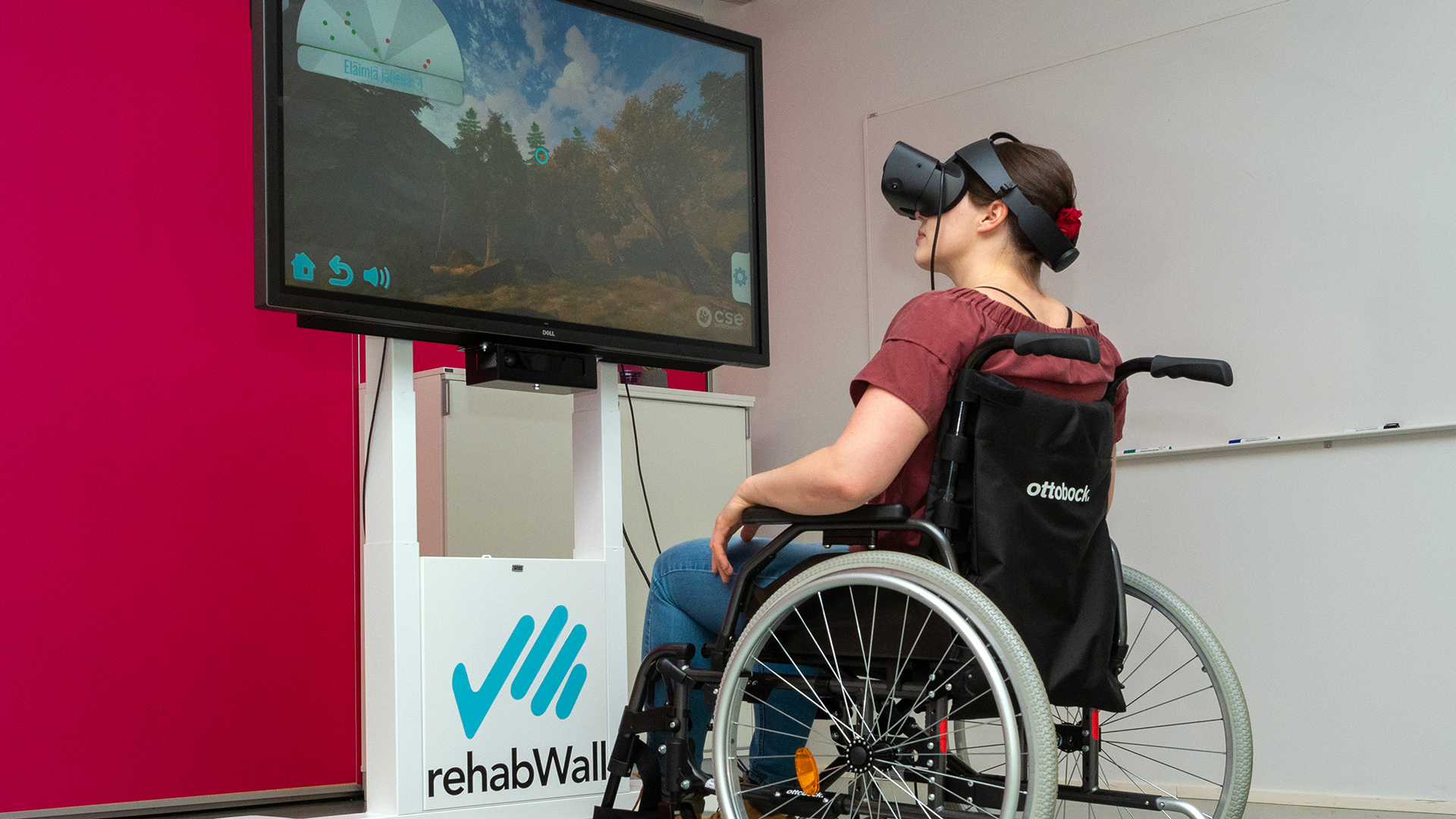 Towards modern rehabilitation!
We have a good variety of systems and applications to support and measure rehabilitation which we utilise as a part of education and research and development activities, as well as innovation and partnerships.​ Please find some examples of our modern rehabilitation technology.
Magic Carpet
Magic Carpet
Magic carpet is an interactive projection system that allows you to project games and activities which reacts to movement.
More information
Asiantuntija, Specialist
Kuntoutusinstituutti, Institute of Rehabilitation
Hyvinvointi, School of Health and Social Studies
+358503526606
firstname.lastname@jamk.fi
Johtaja Kuntoutusinstituutti, Director Institute of Rehabilitation
Kuntoutusinstituutti, Institute of Rehabilitation
Hyvinvointi, School of Health and Social Studies
+358405478949
firstname.lastname@jamk.fi