Quality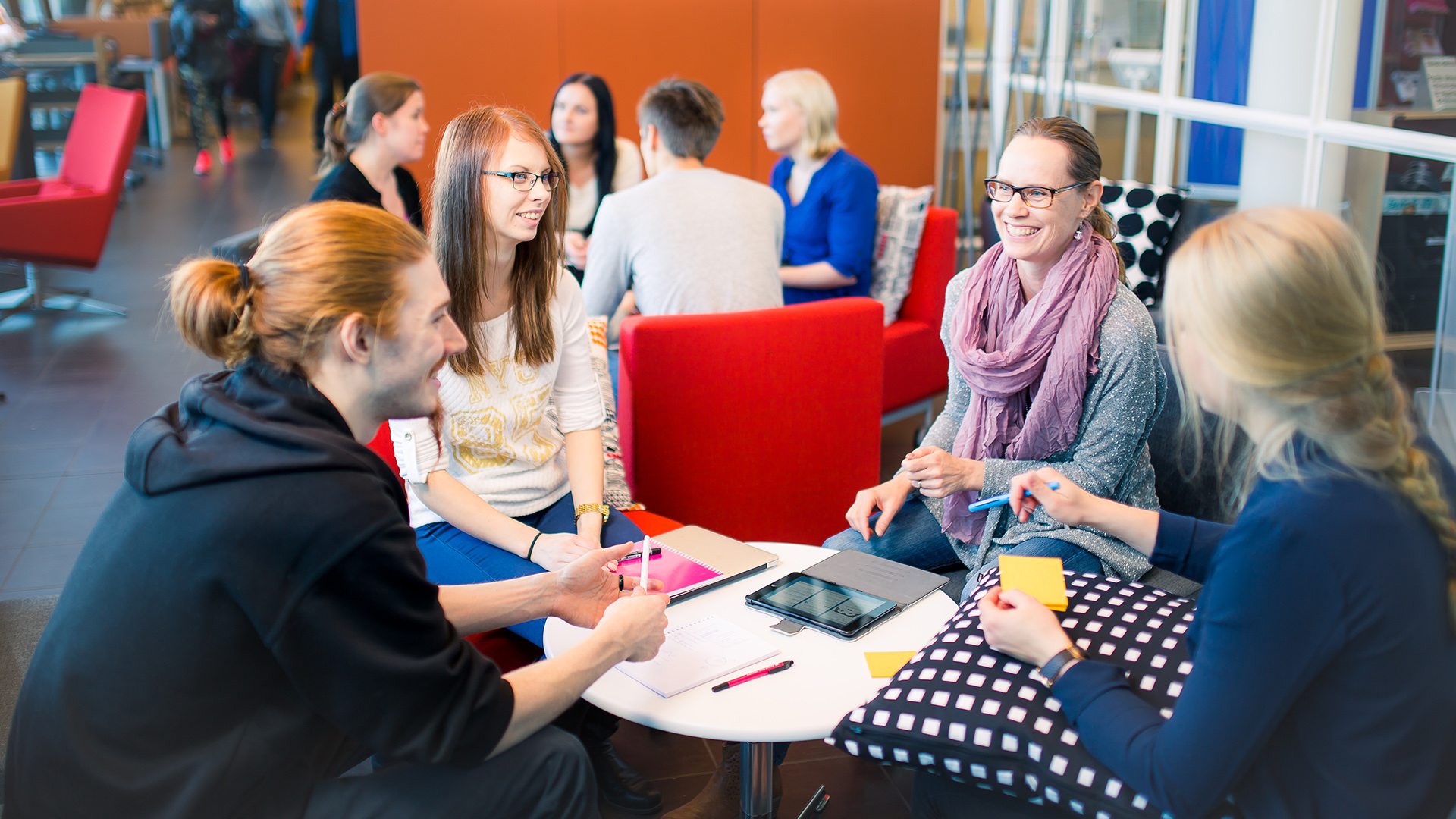 What is quality at Jamk?
Welcome to experience the quality of Jamk University of Applied Sciences! These pages explain how we guarantee the quality of our activities in accordance with national requirements and the principles of the European Higher Education Area. Our principle is to promote quality at Jamk University of Applied Sciences (Jamk quality), continuously improve operations and results, reform operating methods, and strengthen the quality culture that involves members of the higher education community and external stakeholders.
Why are we doing quality work?
Our aim is to improve the competitiveness of students and customers by means of competence, ensure the implementation of the strategy, smooth and productive operations, and reform the university's operations with the help of an expert and developing community.
How do we do quality work?
Our quality management is based on the principle of continuous improvement: plan - act - follow-up and evaluate - improve! Our quality system is described in a concise manner in the little quality manual.
How have we succeeded?
The latest recognition of our quality is Jamk's audit and quality label implemented by the Finnish Education Evaluation Centre (FINEEC), which is valid until 20 May 2025. In addition, we are the first higher education institution to which FINEEC has awarded the Excellence quality label for higher education. The Excellence quality label can be obtained by higher education institutions that have carried out exceptional quality development work.
We also assess our activities internationally and have received several recognitions. View these pages to learn more about our accredited degree programmes and the results we have achieved.
Results
Check out Jamk's recognition for quality, accredited degree programmes, evaluations and indicators.
Periodic Evaluation of Degree-Awarding and Professional Teacher Education
Periodic evaluation of degree-awarding and professional teacher education is an evaluation method developed by Jamk. The purpose of the evaluation is to identify strengths, good practices and improvement areas in the degree programme or in teacher education.
Contact information
Laatupäällikkö, Quality Manager
Koulutuksen kehittämispalvelut, Educational Development Services
Korkeakoulupalvelut, University Services
+358405365591
firstname.lastname@jamk.fi