Event
Launch Webinar for BioBoosters Challenge Provider Call
Join our countdown to the opening of the call for challenge provider companies! We are ready to match solutions to challenges and boost business-driven transition to circular economy business models.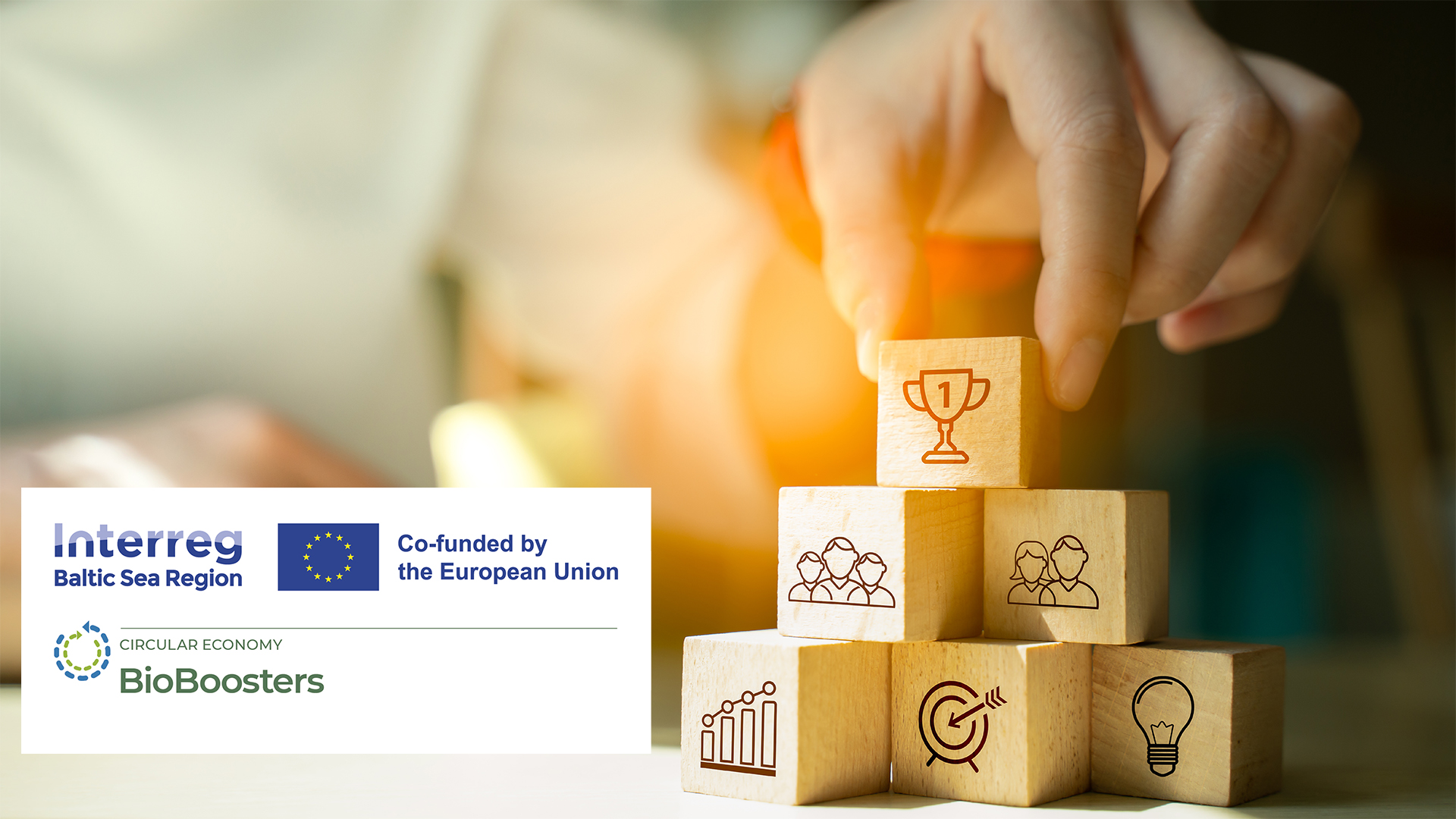 20.02.2023 12:00 - 28.03.2023 12:00
Agenda:
We are looking for companies to join the piloting of the Hackathon service. Piloting is supported by the BioBoosters project. 
In this webinar, we will provide you information on how you can use the Hackathon service for building co-operation and to improve the sustainability and competitiveness of your business operations. You will learn about the Hackathon service, and the international network supporting you in finding suitable solution providers. 
You will also hear from companies that we have worked with before to find solutions to sustainability challenges via the Hackathon service. 
Stay tuned for the final programme! Book now to your calendar and remember to register to get the webinar link. 
Participation: 
Participation is open but requires registration. Kindly register via the registration link on top of the page. Event is targeted especially to the Bioeconomy sector companies in the Baltic Sea Region, business support organizations and stakeholders of the BioBoosters project including associated partners and partners.
Webinar venue: Zoom link send to registered participants on Tuesday 28/03/2023.
Time: March 30 at 14.00 - 15.00 CET /15.00 - 16.00 EEST (UTC+3)
Program
15:00
Welcome and introduction to the business demand-driven Hackathon model
15:10
Jani Saarinen, Senior Manager at Kemira – Challenge provider of KemiraHackathon 
15:20
Saara Tuhkanen, Development Manager at Weeefiner - WINNER of the HumuspehtooriHackathon
15:30
Markku Vantunen, Chief Operating Officer, Project Manager at Greenful – WINNER of the SavottaHackathon
15:40
Juhani Luoma-Kyyny, Business Architect, DataSpace Europe – Challenge provider of DataSpaceHackathon (video message)
15:45
Opening the call for the challenges