Bachelor's Degree
Become an Automation and Robotics professional
Automation and Robotics, Bachelor of Engineering
Are you interested in automation and robotics? Want to get a high-quality technology education in Finland?
Our programme of Automation and Robotics will provide you with a strong basic competence in automation and electrical engineering and good skills for continuous professional development. You will study the whole degree in English, and internationality will be a part of your daily life.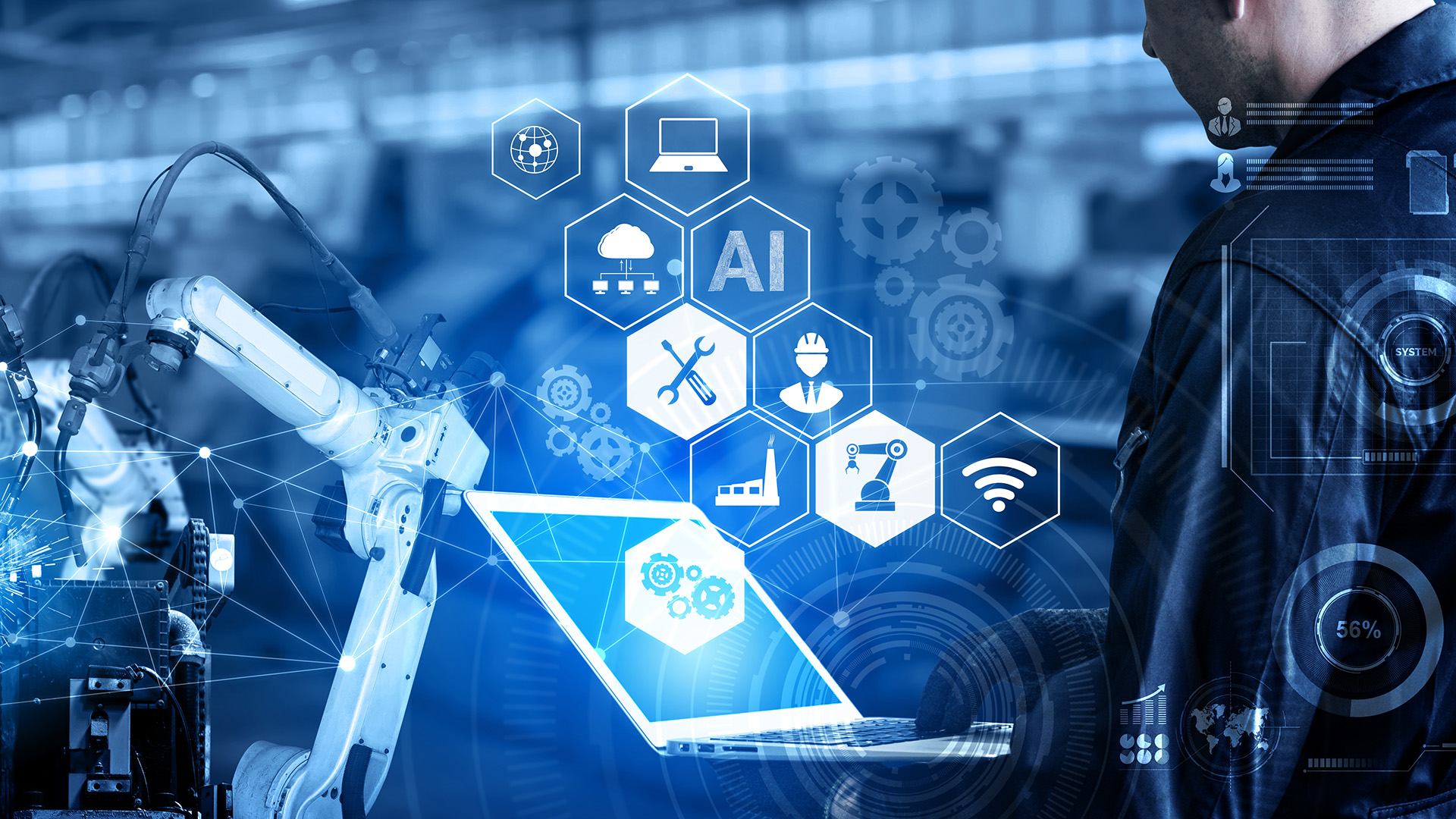 Key learning outcomes
The Automation and Robotics degree will provide you a strong basic competence in automation and electrical engineering and good skills for continuous professional development.
After completing the Automation and Robotics programme, you will be able to design automation, robotics, measurements, drives, controls, and user interfaces for production lines and enterprise products. You will be familiar with the different levels of automation implementation in an industrial plant and the key sub-processes of industry. You will also be able to plan and implement control systems and assess different alternatives for steering and adjustment solutions. You will also gain expertise in programmable logic, fieldbuses, factory networks, distributed digital automation systems, functional safety, PC-based systems, and user interfaces.
After graduation, you will be able to use robotics and machine vision to create solutions for automating and improving production efficiency. You will also master the key design tools that you can use to design applications for control objects. You are familiar with the principles and practices of field equipment, automation, and instrument electrical design standards. You will also learn the basics of functional safety, which will help you assess the risks of planned solutions. You will also learn how to use and program laboratory equipment that is similar to industrial equipment.
Study contents
In automation technology studies, you will also study the basics of electrical engineering, electronics, and information technology.  In electrical engineering, you will learn to calculate various electrical circuits and acquire an understanding on matters related to electrical safety. In electronics, you will be able to, for example, design a simple embedded device. In information technology, you will learn about programming, information systems, and information network technology. 
The basic studies in automation technology include the basics of logic programming as well as measurement, adjustment and process technology. In the automation system modules, you will review system packages consisting of programmable logic, fieldbuses, factory networks, distributed digital automation systems, and user interfaces. During the design-oriented study units, you will study field equipment, automation, and instrument electricity design. In discrete automation and motion, you will learn about the equipment, control systems, and application programming tools used in manufacturing. One main focus is the utilisation of robotics and machine vision. 
Bachelor of Engineering, 240 ECTS credits
Basic studies 24 ECTS credits (working life competence)
Vocational studies 161 ECTS credits (mathematics, physics, information technology, basic studies in electrical and automation technology, automation application and equipment design and implementation, robotics and projects)
Elective studies 10 ECTS credits
Internship 30 ECTS credits
Bachelor's thesis 15 ECTS credits
Bachelor's thesis
In your bachelor's thesis, you will demonstrate your competence to apply your knowledge and skills in a practical expert task, related to vocational studies. The thesis is completed at the end of the studies and consists of a theoretical portion and a practical research or development project. In other words, this is an independent thesis with a scope of 15 credits. As a rule, the thesis is carried out in cooperation with working life, and it ought to solve problems arising from work-life demand.
For the bachelor's degree, you must also write a maturity test on the subject area of your thesis, which demonstrates your knowledge of the field and language skills.
Lessons, projects and teamwork
In addition to theoretical lessons, the degree programme includes a wide range of laboratory, project and group work. Virtual implementations are also available for some study units. Student work is designed to respond to future tasks in working life as well as possible, and some of the projects can also be implemented as commissioned by businesses.
Career opportunities
When you graduate from the Automation and Robotics degree programme, you will have excellent employment opportunities because automation technology is a highly developing area of technology, and the automation of industrial production lines is constantly growing. Automation is increasingly used for the control of production lines, industrial plants, buildings, transportation, and machinery. Various robotics and machine vision solutions are also constantly increasing.
Experts in automation systems are needed, for example, in the operating and supervision of industrial processes. As an automation engineer, your tasks may include purchase, definition and design of systems and equipment as well as product development, programming, and operation and maintenance tasks. Your tasks may also include management and administration, sales and marketing, technical purchasing, customer service or training and consulting. Your workplace may be an industrial plant, equipment supplier or engineering office. You will most likely work in international projects, initially as a member of a project group and with sufficient experience as a leader of a project group.
Professional titles
An automation engineer can have, for example, the following professional titles:
Automation Engineer
Design Engineer
Project Manager
Commissioning Engineer
Service Engineer
Sales Engineer
Further studies
After completing the university of applied sciences degree and gaining two years of work experience, you can apply for master's degree studies. Alternatively, you can apply for master's degree programmes in universities, master's degree programmes in foreign higher education institutions or, for example, a technical university that can credit some of your university of applied sciences degree studies.
At Jamk, you can also supplement your competence with various adult education programmes, such as specialization training, a diploma in higher education, or other units, which are available from individual seminar days to broader study modules.
Holders of a master's degree can also apply for postgraduate degrees at universities. Universities assess the criteria for admission of degree students on a case-by-case basis.
How to apply for Bachelor's Degrees
Application timetable and selection criteria for bachelor's degree programmes conducted in English. Apply 4 - 18 January 2023 by 3.00 pm!
Tuition fees and scholarships
The tuition fee concerns non-EU/EEA degree students who study in English-taught Bachelor's or Master's degree programme. Scholarship available.
Contact information
Lehtori, Senior Lecturer
IT, Institute of Information Technology
Teknologia, School of Technology
+358406305086
firstname.lastname@jamk.fi