Degree Student
Leading the Way to Success - Doing Business in Latin America
Want to learn how business is carried out in Latin America? Join our one semester, Business Studies in Latin America Programme in Buenos Aires at our partner - Fundación UADE. Join us on when we dive into the world of business in Latin America! The 20th Edition is 30 ECTS Credits, and will be organized 20.1. - 27.4.2023.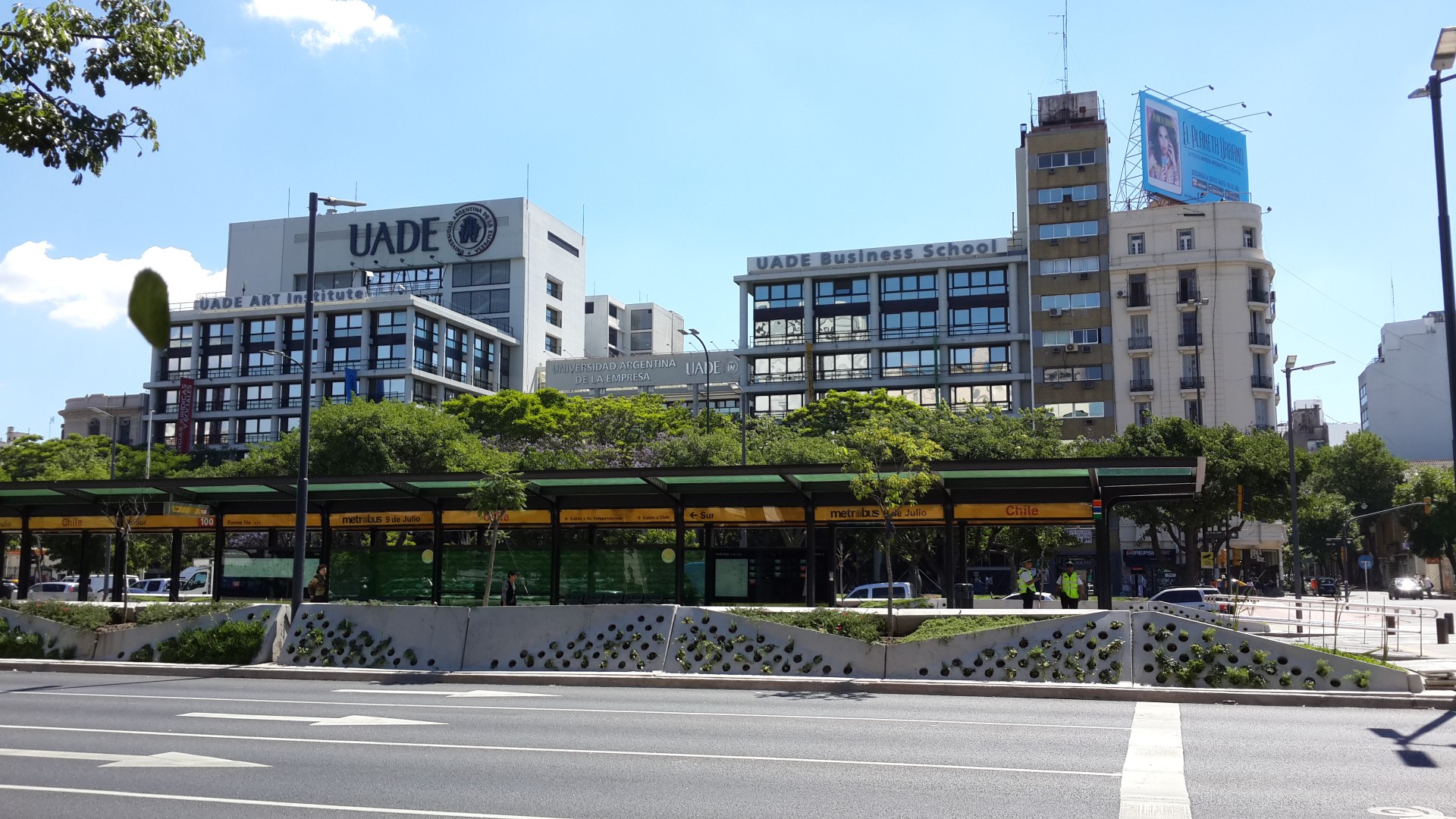 Our programme suits perfectly for Bachelor's and Master's level students who are interested in enhancing their business competences in Latin America. Subject to the applicant's home university, the programme can be accredited as a Minor.
Application procedure
The application is split in two stages:
Application Procedure (1st Stage)
Follow the registration link and fill it by latest October 24th, 2022. You will need to attach the following documents:
Latest Transcript of Records from your home university
Motivation letter (max 500 words) with your photo
Proof of English Proficiency if not a native speaker (minimum B2 level)
Copy of your passport
Application Procedure (2nd Stage)
After the registration deadline, you will receive emails from both JAMK & UADE, which will include detailed instructions for filling an online form on UADE's registration portal. Be prepared to upload the following documents to the portal:
Latest transcript of records
Passport Copy
UADE's application form (to be sent to you via email)
Proof of English certificate
Insurance certificate
Photo
CV
Once you upload all documents to the portal, you will receive your acceptance letter issued from UADE. You must immediately begin your VISA process after that. See instructions below (!)
Visa Process Instructions
We recommend the students to begin the visa process immediately once they receive their acceptance letter from UADE. Here's what you need to do:
Complete the Visa form (to be sent via email)
Have your acceptance letter from UADE and course programme (can be downloaded from the website)
Have a colored passport photograph: dimensions 4x4
Have a passport that is valid for six months after your trip ends
Have your airline tickets booked at the time (we advise you to book your tickets with flexible return dates)
Have a summary of your bank account proving your financial solvency for the trip (note that there is no specific amount that you need to show)
Prepare 150€, which corresponds to the Visa processing fee
Once you have prepared the documents, you should contact Ms. Ksenia Sormunen from the Embassy of Argentina in Helsinki to book an appointment and pay the processing fee. You can do it either via phone (+358-9-4242-8702) or email (consular_efinl@mrecic.gov.ar). NOTE: If you're not travelling from Finland, contact the local Embassy of Argentina in your country (!), and remember to indicate in the application in which City and Country you will be
If you follow the above described procedure, you will most likely obtain your student Visa on the same day when you visit the embassy.
Contact information
Kansainvälisten asioiden koordinaattori, International Coordinator
LIKE Hallinto, Administration
Liiketoiminta, School of Business
+358405215687
firstname.lastname@jamk.fi
Koulutuskoordinaattori, Education Coordinator
Global Competence, Global Competence
Liiketoiminta, School of Business
+358405964846
firstname.lastname@jamk.fi