Event
Boost Your Student Life: event by Talent Boost & JAMKO
Welcome to Jamk Talent Boost and JAMKO event: "Boost Your Student Life" Networking event dedicated to meeting new people!
On September 21, 2023 from 2 to 6 p.m., we are organising an event where we aim to show both Finns and international students what to do after graduation, what study field associations are (connected to trade unions), why it is important to study Finnish (for immigrants), show an importance of being a part of international community, etc. However, the key goal of the event is to provide you an opportunity to network with the professionals, which you might not meet at your everyday life.
We are organizing a fair-type event where all of the experts have their own info stands, on which you can get to know the local businesses and get new essential connections. We divide the eventat least into four parts:
1) Integration & Finnish language learning
2) Active student life
3) Being a professional
4) Communication with the alumni
See you at Piippukatu 2, Jamk Dynamo!
Best regards, 
Jamk Talent Boost team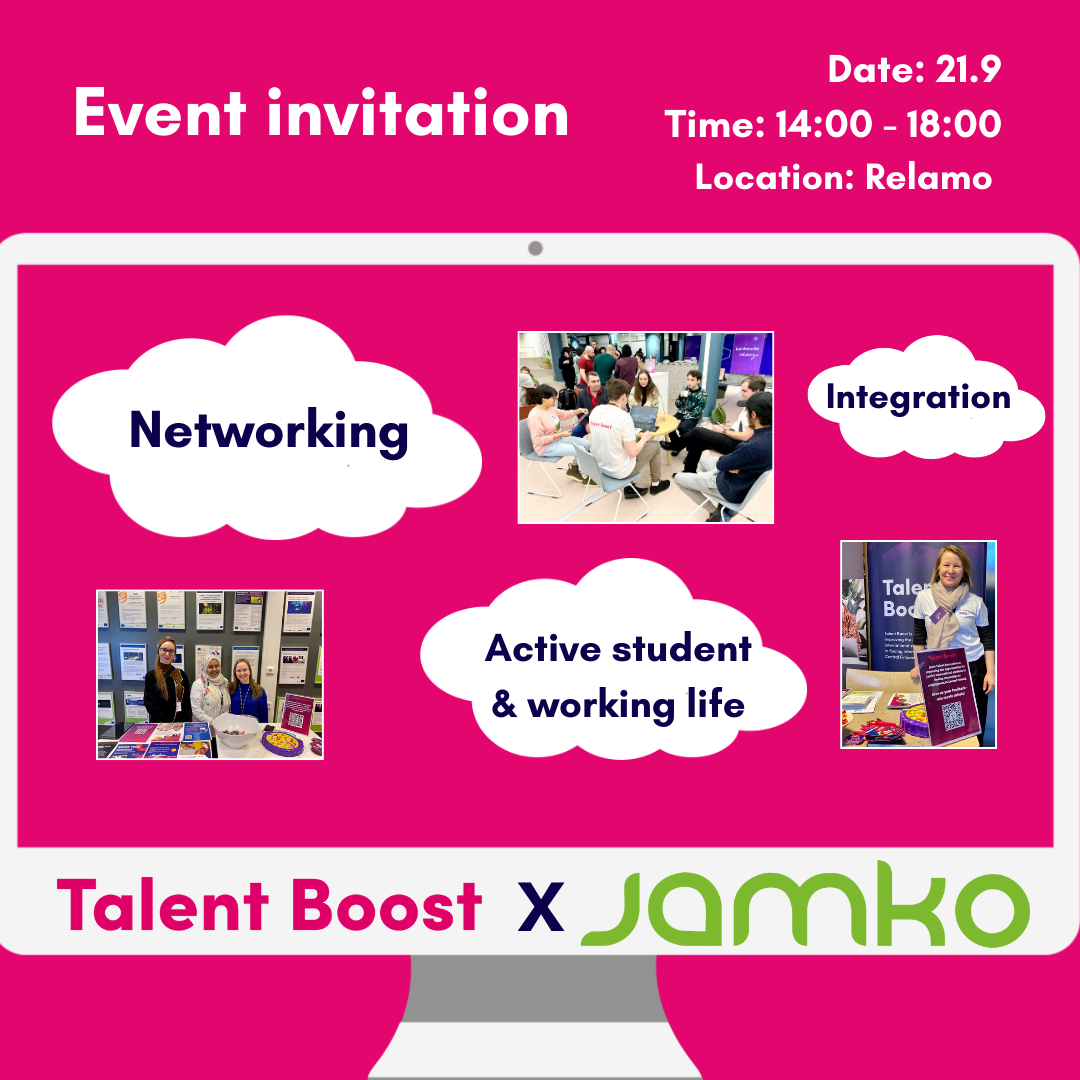 05.09.2023 10:00 - 21.09.2023 15:00
Piippukatu 2
Jamk Dynamo
40100 Jyväskylä
Finland