Event
BioTalks: Biomethanation of hydrogen for cost-effective biogas production – What research has to offer?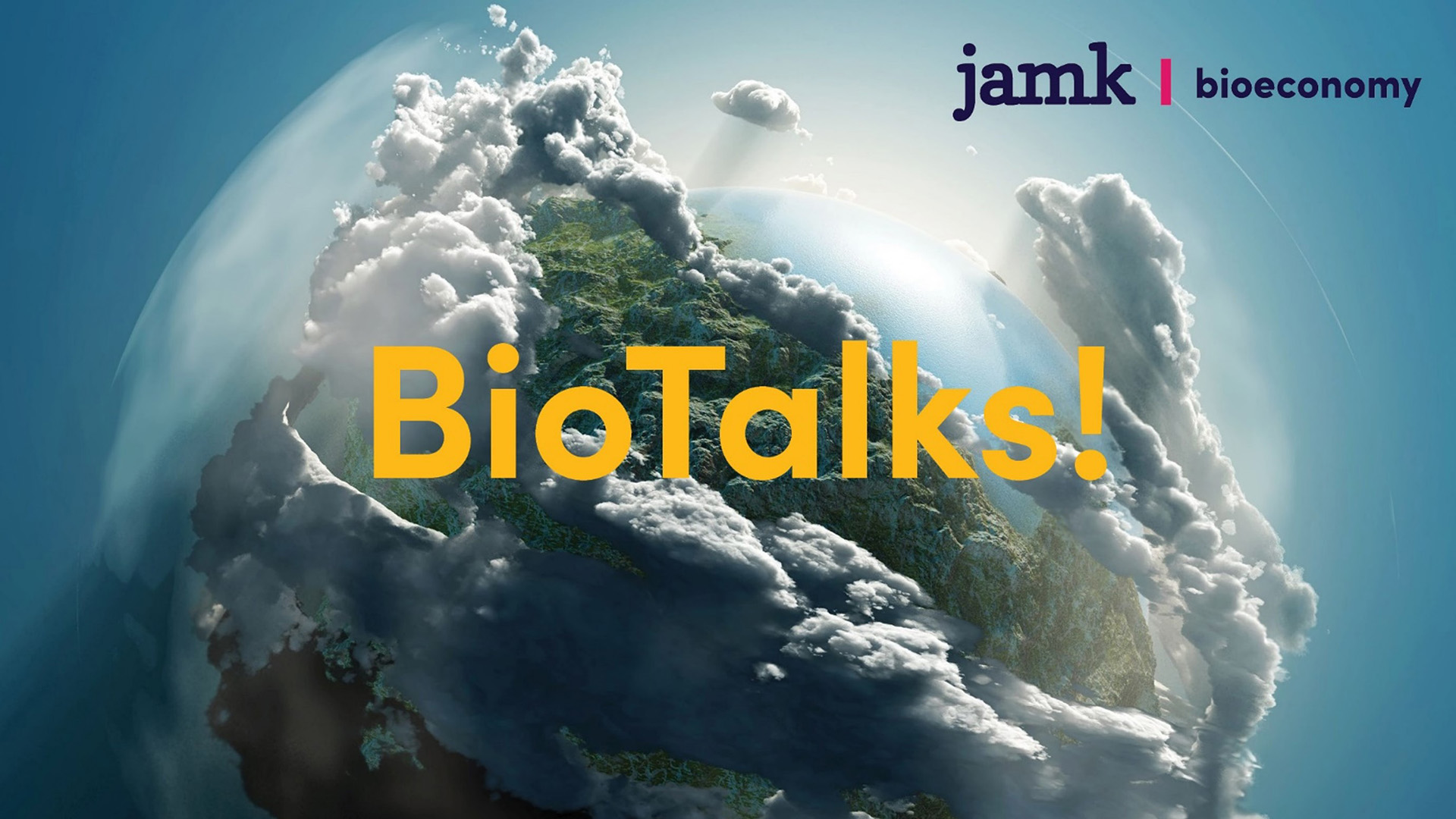 05.10.2022 08:00 - 03.11.2022 16:00
Our next BioTalks webinar 04.11.2022 at 10:00 – 11:15 (EET) is about the opportunities for cost-efficient biogas production via biomethanation of hydrogen. In the webinar, we hear keynote speeches from VTT Technical Research Centre of Finland, Natural Resource Institute LUKE, Jamk Bioeconomy as well as from the business field (Metener Ltd.). Additionally, we hear about new R&D openings and brainstorm ideas for new projects!
Register by the 3rd of November!
Programme
09:45 Lines are open
10:00 Welcome! Riikka Kumpulainen, Jamk Bioeconomy
10:10 HABA: project for resource-efficient production of biomethane. Kirsikka Kiviranta, VTT (Technical Research Center of Finland)
10:20 Keynote 1: Introduction to biomethanation of hydrogen. Saija Rasi, Luke (Natural Resources Institute Finland)
10:30 Keynote 2: Biomethanation in dry batch biogas plants; distributed approach.  Juha Luostarinen, Metener Ltd.
10:40 Keynote 3: Biomethanation piloting in Jamk University of Applied Sciences. Project Manager Mauno Harju.
10:50 Keynote 4: Farmer's comment. Pellervo Kässi.
11:00 Questions and discussion
11:15 Closure
More information
Vanhempi asiantuntija, Senior Advisor
Biotalousinstituutti, Institute of Bioeconomy
Teknologia, School of Technology
+358505759454
firstname.lastname@jamk.fi