Bachelor's Degree
Become a Registered Nurse
Bachelor of Health Care, Nursing
Meet people from around the world, learn about different cultures and at the same time study to be a competent nurse!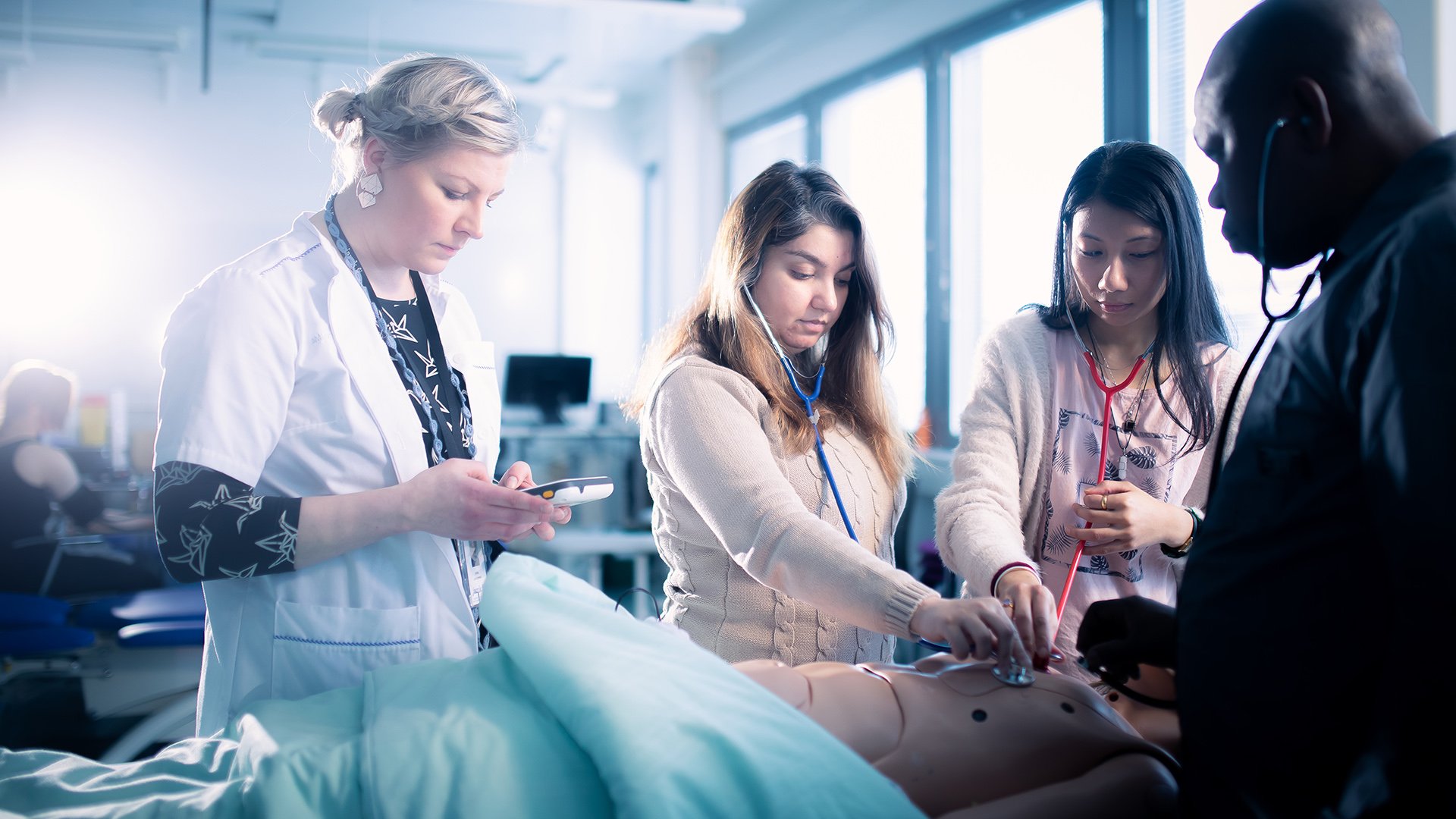 Content of Nursing studies
The nursing studies are based on a personal study plan, which allows you to build your own career path. The education in Degree Programme in Nursing is highly esteemed and meets the strict quality requirements set in the EU legislation - A Bachelor of Health Care is a Registered Nurse.
Practical training, which represents one third of the nursing studies, is implemented in several phases in various health care environments. This allows you to acquire a deep understanding and a wide view of the different possibilities that a career in nursing can offer. Part of the practical training can also be completed abroad.
Basic Studies are: 
Entrepreneurship and innovation
Research studies
Language studies
Common basic courses in health and social studies
Clienthood in the field of health and social services
Health promotion and wellbeing
More information
Lehtori, Senior Lecturer
HYVI T&K, Research and Development
Hyvinvointi, School of Health and Social Studies
+358400976746
firstname.lastname@jamk.fi
Tuition fees and scholarships
The tuition fee concerns non-EU/EEA degree students who study in English-taught Bachelor's or Master's degree programme. Scholarship available.
Language and Communication Studies
The Language Centre is responsible for all language and communication teaching and development of teaching in the area.