Digitalized methods and tools for industry and healthcare DIME21 Conference
DIME21 Eccomas Thematic Conference will be held in December 1-2, 2021, Jyväskylä, Finland. The theme of the conference is Digitalized methods and tools for industry and healthcare.
DIME21 will be hosted by the JAMK University of Applied Sciences, Rajakatu 35,­ FI-40200 Jyväskylä, Finland.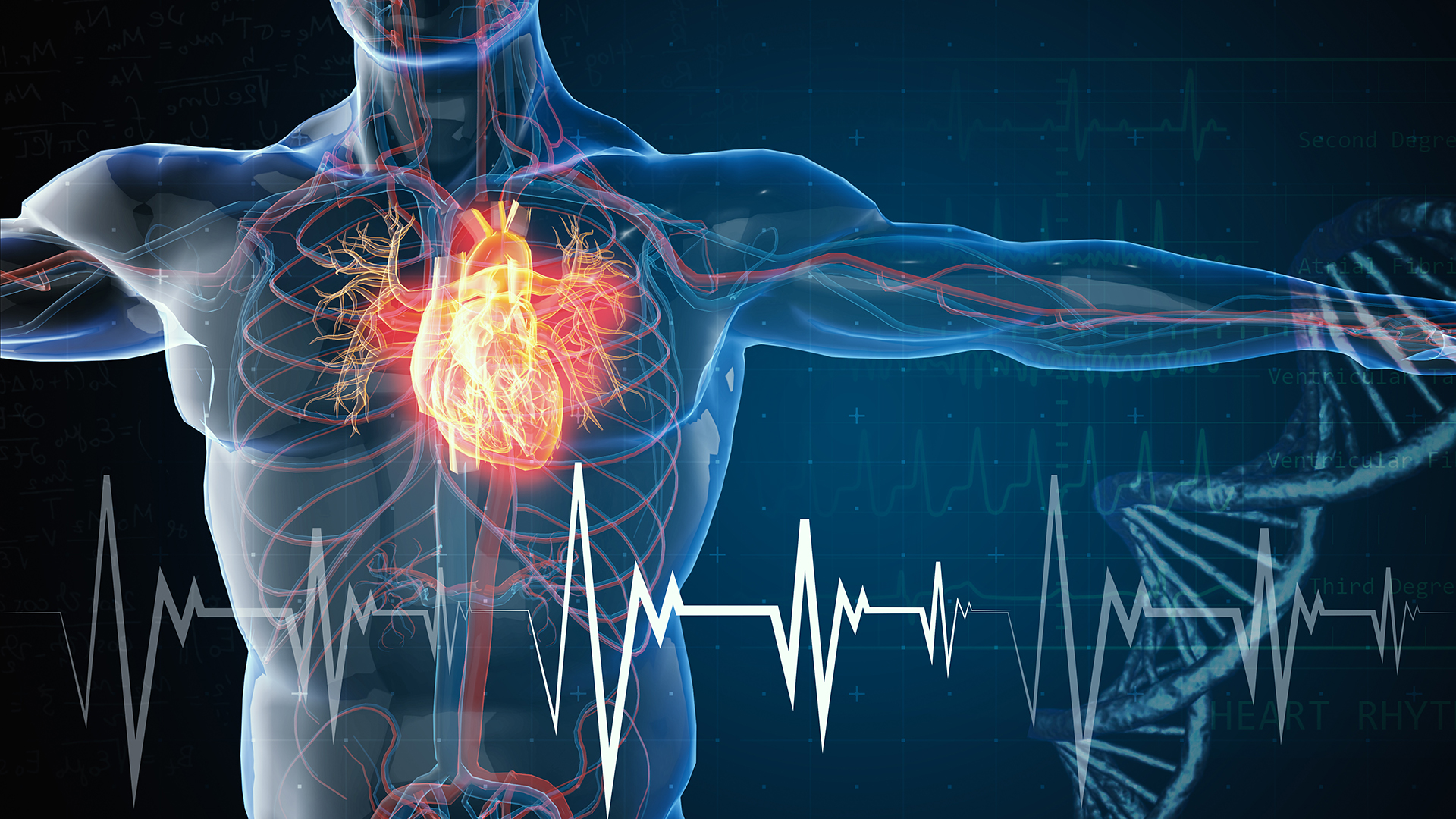 DIME21 is series of ECCOMAS Thematic Conferences organized by the ECCOMAS Industrial Interest Group (IIG). ECCOMAS is the European Community on Computational Methods in Applied Sciences.
Multi-disciplinary scientific computing has become basis of the many powerful digital solutions and technologies used both in academic and industrial communities. This trend has been enhanced by the ever-increasing capabilities of computational technologies, collecting and storing of information and signals online, the decreasing cost of computer hardware, availability of cloud based solutions for mobile use and raise of the artificial intelligence application. Advanced computational methods and tools are extremely important in analysis of big data from manufacturing processes, quality control and other intelligent systems for healthcare and industry. This conference on digitalized methods and tools for industry and healthcare is motivated by the urgency of interlinking latest methodological advances from the computational sciences in to the real life applications.
To answer these green digitalized challenges and to propose innovative design solutions, the ECCOMAS Industrial Interest Group (IIG) is organizing in Jyväskylä the 1st of an ECCOMAS Thematic Conference focused on the digitalized methods and tools for industry and healthcare DIME21. Participation of SMEs, industries and healthcare research organization is expected participating to the 2021 event hosted by JAMK.
ECCOMAS Thematic Conference in Jyväskylä
The format of the DIME21 event will include plenary lectures, mini Symposia and contributed presentations and a round table focused on "Future computational and digital solutions of future industry and healthcare".
Conference topics
Scope: Modelling, simulation, optimization, data driven computing, digital twins, neural networks, machine learning (AI), big data analysis, industrial design, hybrid twins, reduced order modelling, fluid-structure interaction, medical modelling, industrial processes, CFD and CSM optimized Design, robust design optimization, deterministic / stochastic optimization.
Application areas
3D additive manufacturing, industrial processes, medical tools, advanced sensors, surfacing technologies, material science, mechanical and mechatronics engineering, product life cycle analysis, active/passive devices control.
Call for MS and STS
For organizing a Mini-symposium Session (MS) or a Special Technology Round Table Session (STS), please send a small description about the topics and the title of the session to DIME21(at)jamk.fi by September 1. Tell us also which authors should/will participate to your MS/STS. Authors will submit their abstracts normally using the abstract submission system.
Program schedule
DAY 1
Wednesday December 1
DAY 2
Thursday December 2

(GMT+2)

8.30

Registration

(GMT+2)

8.30

Registration
9.00
Opening of the Conference
9.00
Plenary Lecture 3
Dr. Ilkka Pölönen
9.15
Plenary Lecture 1
Designing Fibrous Materials for Cardio-Vascular applications: Potential and Limits, Dr. Frederic Heim
9.45
Break
10.00
Break
10.15

Minisymposium 4
Topic: Artificial Intelligence and Computational Spectral Image Applications
Organizer: Dr. Ilkka Pölönen

Minisymposium 5

10.30
Minisymposium 1
Topic: Mathematics in the Predictions of Clinical Diseases
Organizer: Dr. Marja Hedman
12.15
Lunch
12.30
Lunch
13.00
Minisymposium 6
Topic: University - Company International Cooperation (IFME)
Organizer: Anneli Kakko

Minisymposium 7

13.30
Plenary Lecture 2
3D Printing of Ceramics – Status and Future Trends, Dr. Gia Khanh Pham
15.00
Break
14.15
Break
15.15
Plenary Lecture 4
Carbon Flows between Forests and the Built Environment: A Systems Approach, Dr. Stephen Kelley
14.45

Minisymposium 2
Topic: Computational and Numerical Methods in Biomedical Engineering
Organizers: Dr. José María Escobar-Sánchez & Dr. Miguel Ángel González-Ballester

Minisymposium 3
Topic: Straight
Organizer: Dr. Tero Frondelius

16.00
Closing of the DIME 2021 Conference and Announcements
16.45
Closing of the Day
 
 
17.00
Laboratory Tour at JAMK Rajakatu Campus
OR
Transportation and Short Tour at University of Jyväskylä Accelerator Laboratory
19.00
Dinner at Restaurant Vesilinna
Changes are possible. Some of the topics will be specified later.
Submissions and Registration
Submissions and conference registration should be performed electronically via the conference web site. For each accepted paper at least one registration as presenting author is required. The presenting author must register by October 30, 2021 to ensure the inclusion of the paper in the abstract book.
How to register?
Conference registration is handled via the JAMK's enrollment and application system of continuing education. For registering to the conference, please choose the correct registration form.
The registration for participants is open until November 19, 2021.
The registration for plenary speakers and minisymposium organizers is open until November 5, 2021.
Important dates
| | |
| --- | --- |
| Deadline for presenting a one to four pages abstract | October 1, 2021 |
| Decision on the acceptance | October 15, 2021 |
| Deadline for registration to have the paper included into the abstract book | October 30, 2021 |
| The DIME21 Conference | December 1–2,2021 |
The selected papers to be submitted by October 15, 2021 will follow a peer review process and will be published tentatively by Springer-ECCOMAS. The conference participants willing to contribute to this book have to submit an abstract to the conference organizers during the conference.
Conference fees
| Group | Registration Fees |
| --- | --- |
| Delegates | 300 € |
| Students | 200 € |
| Company (1st delegate) | 300 € |
| Company (next delegates) | 200 € |
| One day participation | 150 € |
| Online | 200 € |
The fees include
Abstract book of the conference
Attendance at all scientific sessions
Lunch and coffee breaks, welcome reception and conference dinner
Registration should be performed electronically via this website.
DIME21 Conference Organization
Chairmen of the conference
Tero Tuovinen (JAMK Finland, and Eccomas IIG)
Matti Kurki (JAMK)
Pasi Raiskinmäki (JAMK)
Advisory committee
Pekka Neittaanmaki (University of Jyväskylä, Finland)
Jacques Periaux (CIMNE, Spain)
Nikolay Banichuk (Moscow State University, Russia)
Local Organizing committee
Anneli Kakko (JAMK)
Tanja Minkkinen (JAMK)
Elja Kallberg (JAMK)
Email: DIME21@jamk.fi 
Contact Information
Lehtori, Senior Lecturer
Uudistuvan teollisuuden instituutti, Institute of New Industry
Teknologia, School of Technology
+358400719531
firstname.lastname@jamk.fi
Vanhempi tutkija, Senior Researcher
Uudistuvan teollisuuden instituutti, Institute of New Industry
Teknologia, School of Technology
firstname.lastname@jamk.fi
Vanhempi asiantuntija, Senior Advisor
Uudistuvan teollisuuden instituutti, Institute of New Industry
Teknologia, School of Technology
+358504273078
firstname.lastname@jamk.fi