RehabWall - gamified rehabilitation technology
RehabWall brings gamification for advancing of motor and process skills. It also supports the readiness of cognitive and sensor skills and advances functioning ability.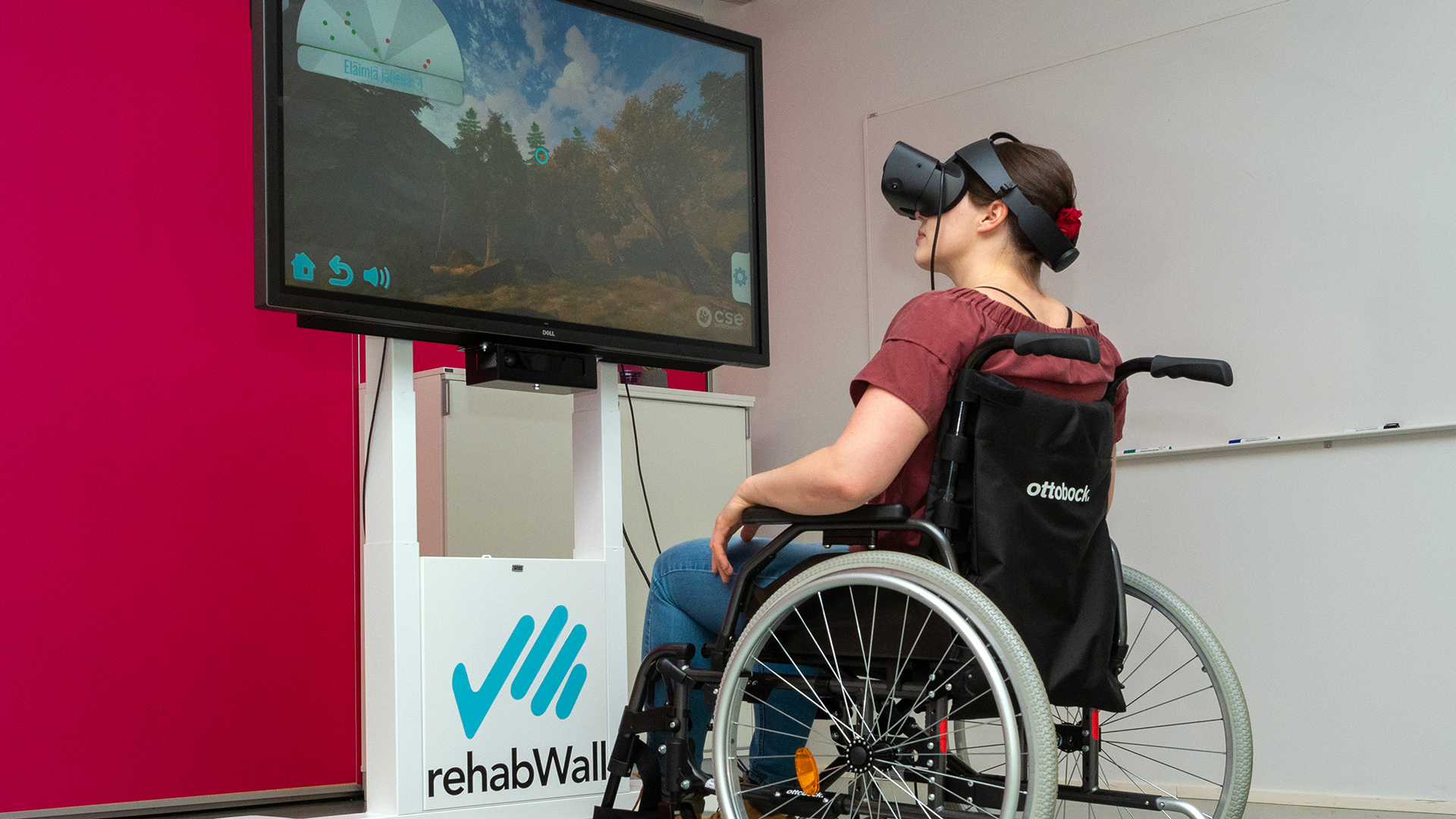 RehabWall is a versatile setup which utilises Virtual Reality glasses, a balance board, a touch screen and a motion sensor.
RehabWall is intended as a tool for multi-professional rehabilitation to enable rehabilitation in virtual environments and to activate different physical activities through gamification.