Kiosk Trainer - 24/7 training station
Kiosk Trainer is a motion sensor based software which monitors and visualizes client exercise, allowing 24/7 virtually controlled independent training.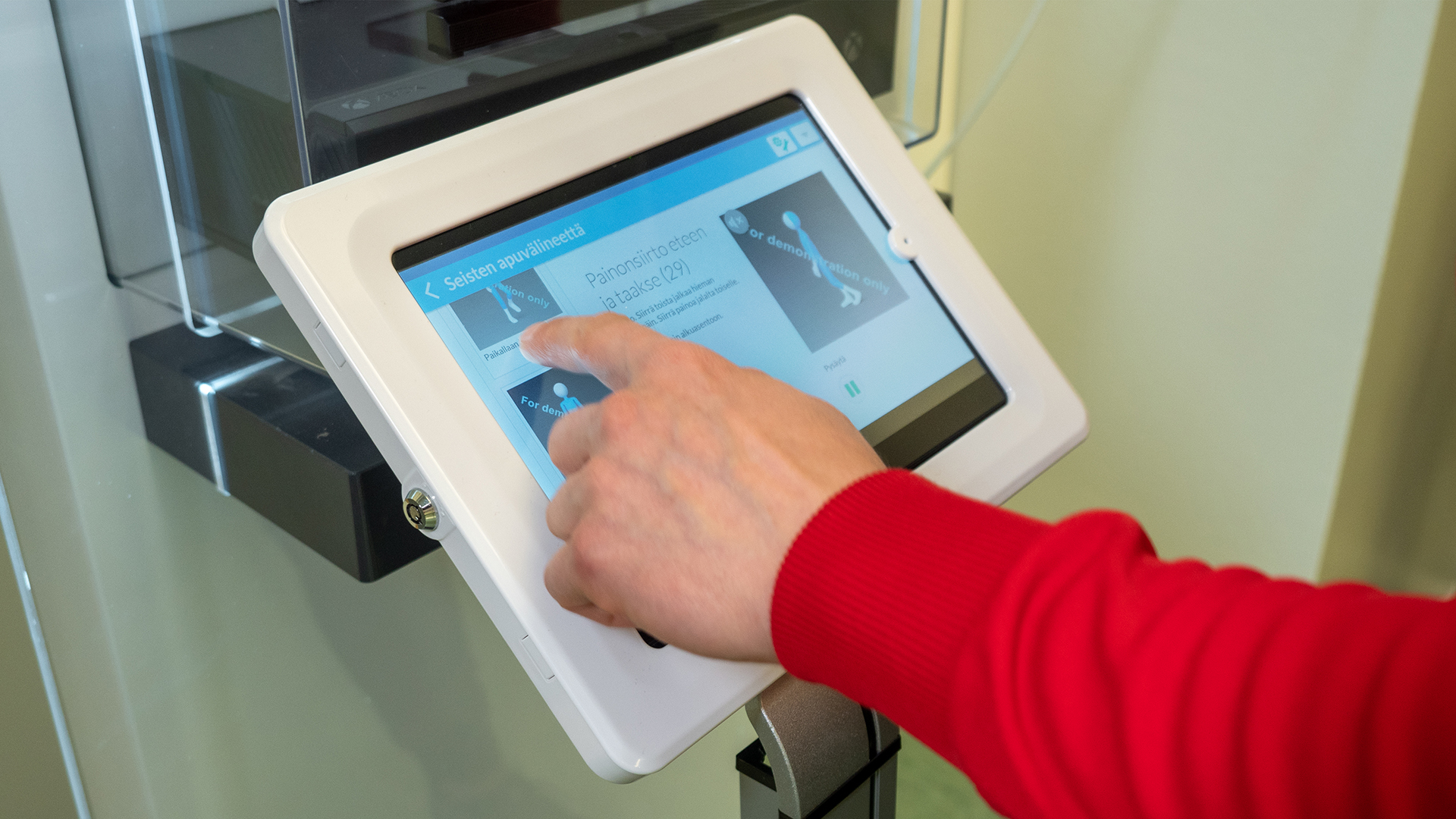 Kiosk Trainer provides virtual guidance for training and rehabilitation without the presence of a Physiotherapist. It also measures and analyses the quality and progress of the training.